It can be difficult to focus or be productive throughout daily life when your neck hurts, especially if the pain is excruciating. Sometimes, the pain goes away on its own. In other cases, neck pain treatment from our chiropractors in Southport may be necessary. We often treat patients suffering from symptoms caused by an acute injury or a chronic underlying problem with the cervical (neck) spine. Dr. Pinsky and Dr. Brodows of Southport Chiropractic have over 50 years of combined experience providing surgery-free solutions for cervical pain. We can help you find natural relief from your neck pain or discomfort.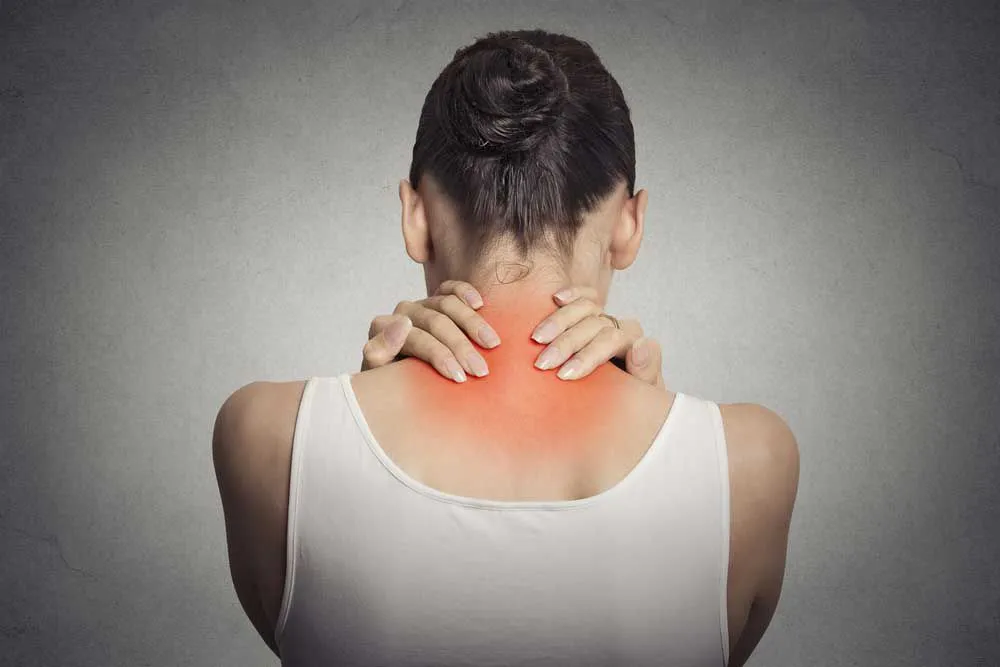 What Are Common Causes of Neck Pain?
The cervical spine consists of a stack of 7 interlocking vertebrae (bones) cushioned by intervertebral discs. It is also highly flexible, allowing forward, backward, rotation, and side-to-side head motion. The discs aid flexion and prevent pain from shock during movement. These structures usually function well until an injury or medical condition negatively affects them.
Common injuries include muscle strains or sprains caused by stress, tension, poor posture, or repetitive motion. There's also whiplash, a serious neck injury that often occurs during an auto accident or while playing contact sports. Medical conditions include herniated cervical disc, degenerative disc disease, osteoarthritis, spinal stenosis, nerve compression, or issues with the facet joints.
What Are the Symptoms?
You may feel a sudden sharp pain or a dull ache that intensifies into moderate to severe pain. Pain can radiate downwards and affect your shoulders, arms, or chest. Other common symptoms include:
Stiff neck
Headaches
Loss of neck mobility
Weakness in the shoulder, arm, or hand
Numbness or a pins-and-needles sensation caused by nerve compression
How Our Neck Pain Treatment Can Help You
Southport Chiropractic offers a range of options, including neck adjustments and soft tissue therapies that promote faster healing. We will evaluate your entire spine as part of our whole-person approach to patient wellness. This is in addition to a physical exam, a neck mobility test, x-rays, and other routine tests.
Once we diagnose the problem, we may decide on manual or instrument-based spinal manipulation. This is a non-invasive technique for realigning the spine. Our chiropractors use this method because it effectively addresses pain, inflammation, limited mobility, and other symptoms related to soft tissue injuries, misalignment, restricted joints, and other spinal conditions. Adjustments also correct nerve interference and restore nervous system balance.
Taking the whole person approach also means adding massage therapy or corrective exercises to your wellness plan. Good nutrition, stress management, lifestyle changes, and proper posture are other self-help ways of reducing pain.
Contact Us for Neck Pain Treatment from Our Chiropractors in Southport
If you've tried traditional neck pain treatment that didn't work or simply prefer to benefit from chiropractic care in Southport, our team is here to help. At Southport Chiropractic, we are dedicated to providing our patients the care they need to live healthy and pain-free lives. Call us at (203) 259-1555 to schedule your first consultation or to learn more about how we can help.