Headaches are a bear to deal with, but most people assume that's what they have to do – deal with the pain. Fortunately, acupuncture and other chiropractic treatment are available with us at Southport Chiropractic serving Fairfield, CT, to relieve your pain through natural, holistic means.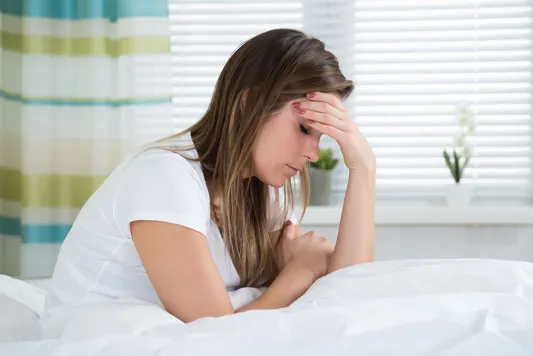 Reasons to Try Acupuncture as Treatment for Headaches
Acupuncture often seems like a strange treatment for headaches to those who have never experienced the therapy. If you fit into this category and wonder how acupuncture can help, take a look at the following facts.
1. It Works
Before digging into any of the other reasons to use this treatment, it's important to understand that it works. This is more than an opinion. Multiple studies have shown that this treatment is effective in treating multiple types of pain, including headaches.
2. It Can Release Endorphins
The tiny needles that acupuncture uses actually stimulate the nervous system. When this happens, endorphins are released, which are the body's natural way to fight pain.
3. It Can Improve Circulation
The insertion of the needles also increases the blood flow to the targeted area. Often, headaches are caused by a lack of blood flow or high blood pressure. As acupuncture stimulates better blood flow, it can help prevent and fight headaches caused by such issues. Additionally, acupuncture can help break up blockages that are preventing proper blood flow, further improving your condition.
4. It Can Promote Stress Relief
As the blood begins to flow better, hormones are released, and tension is relieved, you'll feel a great deal of stress and tension melt away. This is an incredible benefit for those who suffer from headaches due to such issues.
Chiropractic Care Promotes Enhanced Pain Relief
Like most conditions you visit a chiropractor for, you'll likely have more than one technique used in your treatment plan. Acupuncture is proven to be incredibly effective at reducing and potentially eliminating headaches and migraines. However, it is more effective when used alongside other treatments.
When you visit Southport Chiropractic, you can receive evaluation and treatment plan for your headaches. In addition to acupuncture, you may be able receive one or more of the following treatment options.
Massage therapy to help further break up the tension and scar tissue in and around the neck
Adjustments to help improve the alignment of the neck
Spinal decompression to help ensure the health of each disc and that none are compressing a nerve
Experience Headache Relief with Chiropractic Treatment from a Chiropractor on Our Team
If you're living with chronic headaches, take action. Call us for Southport Chiropractic serving Fairfield, CT, at (203) 259-1555 to schedule your appointment for relief. A chiropractor on our team can provide chiropractic treatment and acupuncture for your headaches.