Back Pain Treatment
Back pain is a common ailment that can affect your ability to do everyday tasks. However, chiropractic care can help. At Southport Chiropractic in Fairfield, CT, our chiropractor provides all-natural treatment methods for back pain. We will alleviate your pain and help your back heal. Our goal is to help you live a healthy, pain-free life.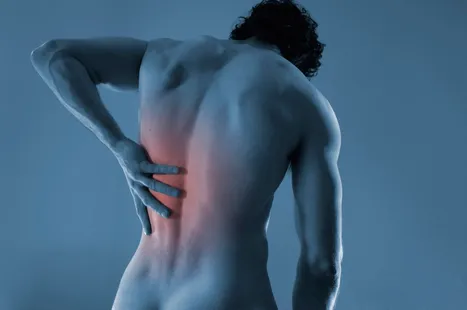 Causes of Back Pain
The human back consists of various complex structures of bones, tendons, muscles, disks, and ligaments to ensure the body is well-supported to move freely. An issue with any components may cause back pain. This pain can result from an underlying condition, an injury, or chronic health issue. Other causes of back pain may be hard to detect. Here are some of the most common.
Strain
Back pain may be due to injury, tension, or a strain. Common causes of lower back pain due to strain are:
Muscle tension
Muscle spasms
Damaged disks
Fractures, injuries, or falls
Strained ligaments or muscles
Activities that may cause spasms or strains include:
Lifting heavy materials
Making an awkward or abrupt movement
Lifting heavy objects
Repetitive muscle use
Structural problems
Several structural problems may cause back pain. These include:
Ruptured or herniated disks
Sciatica
Arthritis
Spinal stenosis
Scoliosis
Posture and Movement
Back pain may be a result of your poor posture when carrying out day-to-day activities. These movements include:
Twisting
Overstretching
Carrying, lifting, pulling, or pushing something
Sitting or standing for long periods of time
Straining your neck forward, like when using a computer or driving
Symptoms of Back Pain
The most common sign of lower back pain is pain around your back. At times the pain may extend to your hips, buttocks, and legs. In some cases, the pain might disappear without treatment. However, if you experience any of these symptoms, visit our family chiropractor.
Swelling or inflammation in the back
Difficulty standing, sitting, or twisting
A recent injury, trauma, or blow to the back
Numbness around your limbs
Pain down your legs
Continuous back pain
Chiropractic Care for Back Pain
When you first visit us for back pain, our chiropractor will perform a physical exam to look for the root cause of your pain. After a diagnosis, we will create a personalized treatment plan for you. Our chiropractor typically uses spinal adjustments to treat back pain. Realigning the spine alleviates tension and pressure in the back and on any nerves. Our chiropractor can also give you corrective exercises and stretches to improve your range of motion.
For soft tissue injuries in the back, we provide massage therapy and instrument-assisted soft tissue techniques. These improve blood flow and reduce inflammation to promote healing in the back.
Visit Our Chiropractor in Fairfield, CT for Back Pain Treatment
If you have symptoms of back pain, chiropractic care can help. At Southport Chiropractic in Fairfield, CT, our family chiropractor uses natural techniques to treat back pain. Call us today to schedule an appointment.