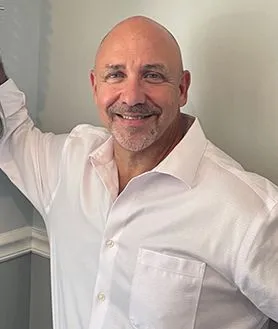 Dr. Pinsky has been a practicing chiropractor for over 30 years. Native to the area, he completed his undergraduate work at the State University of Bridgeport and Long Island University. He received his Doctor of Chiropractic from Life Chiropractic College in Marietta, GA and started practicing in Connecticut in 1988. He is a member of the American Chiropractic Association, the International Chiropractic Association and the Connecticut Chiropractic Association.
An avid sports enthusiast, Dr. Pinsky, has combined his love of sports with his work. He is a former Chiropractic Consultant for the Connecticut Racquetball Association, Nutmeg State Games, World Wrestling Federation, and the Bolton Bombers. He has treated professional athletes at international sports venues, and regularly deals with sports-related injuries in his everyday practice. With his Titleist Performance Institute certification, he also aims to help his fellow golf enthusiasts improve their game through careful analysis of their swing and body movements.
When not at work, Dr. Pinsky enjoys playing golf, racquetball, and spending time with his wife Diane, daughter Rachel, and dogs Bud and Lily.