Do you frequently deal with headaches or migraines? A headache is a type of pain that is experienced within the head, possibly spreading to other parts like the face or the neck. This painful symptom is categorized into different types: tension headaches, cluster headaches, and migraines. At Southport Chiropractic, we are taking in patients who experience migraines and headaches regularly.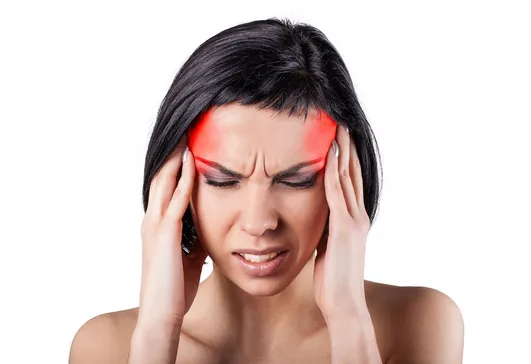 Difference Between a Headache and a Migraine
A migraine is a type of recurrent headache that is usually felt on the side of the head and can last for hours at a time. This kind of condition is characterized by pulsating head pain, sensitivity to light, and sensitivity to sound. Less common symptoms associated with migraines are fatigue, bloating, thirst, constipation, and mood changes.
Causes of Headaches and Migraines
Typically, a headache or a migraine is the symptom of another underlying health problem. That underlying cause could be a disease, an infection, a head injury, vascular issues, a hemorrhage, a tumor, or a problem in the central nervous system. Migraines are often caused by triggers, whether it be certain foods, environmental substances, hormonal changes, or weather patterns. Migraines are strongly associated with genetics; those with family members experiencing reoccurring migraines are more likely to suffer from migraines as well.
When to Seek Treatment
If you are experiencing painful headaches or migraines on a semi-regular basis, a visit to your local chiropractor would be beneficial. Chiropractors are trained in mitigating and preventing headaches, migraines, and other types of chronic pain. Chiropractic care may reduce both the frequency and intensity of your headaches and migraines.
Chiropractic Care for Headaches
When you first visit our office, our chiropractor will evaluate your musculoskeletal system to identify the root cause of your headaches and migraines. Once misalignments, tense muscles, and other contributing factors have been identified, we will create a chiropractic care plan tailored to your needs. Our chiropractor can provide sound dietary and nutritional advice to combat headache severity and frequency. Chiropractic adjustments will improve the function of your nervous system, potentially leading to fewer headaches. Our chiropractor will also release tense muscles throughout your body.
Schedule an Appointment with Our Chiropractor in Southport
At Southport Chiropractic, we have been providing our patients with natural and effective headache and migraine relief for many years. Call us today at (203) 259-1555 for more information or to schedule an appointment with our chiropractor.