Chiropractic care is a non-invasive and hands-on treatment that focuses on the joints, muscles, spine, and nervous system. It is used to alleviate pain and promote health and a person's quality of life.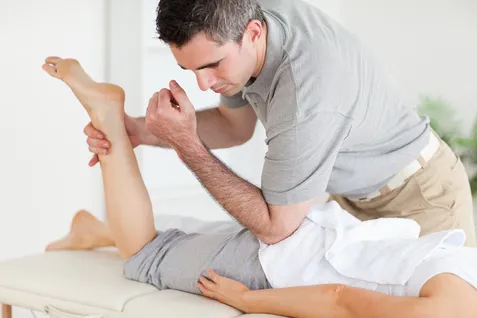 Do you often experience pain in your back, knee, or neck? Have you been involved in an accident and sustained injuries? Chiropractic care might be the treatment you need to feel better. At Southport Chiropractic in Fairfield, CT, we offer chiropractic treatment for these and other conditions. When you visit us, we examine you to identify the problem before coming up with the most suitable treatment for your condition. Our aim is to see you feel better as soon as possible and get back to your everyday life.
Which Conditions Are Treatable with Chiropractic Care?
Chiropractic care is effective in the treatment of various conditions such as:
Arthritis
Back pain
Neck pain
Headache
Sports injuries
What to Expect before, during, and after the Procedure
When you visit our chiropractor, you will be asked to give more information about your health history. A physical examination of your body will also be performed. Our chiropractor may also recommend more detailed tests like x-rays, depending on your health condition.
During the procedure, our chiropractor will show you how to position your body. Mostly, you will be asked to lie flat on your stomach on a special chiropractic table, while any necessary adjustments are performed.
The Types of Adjustments Used in Chiropractic Care
Some of the most common types of treatment in chiropractic care include:
Soft tissue therapy
Electronic modalities like cold laser therapy
Exercise programs
Advice on lifestyle adjustments such as nutrition advice
Benefits of Chiropractic Care
One of the benefits of chiropractic care is that it is non-invasive, unlike other procedures, such as surgery. That means its recovery time is short. It is also drug-free, which means you will not experience adverse side effects.
Chiropractic Care Risks
Chiropractic care is a safe procedure when performed by a trained family chiropractor. It's rare for a patient to develop problems during the procedure or even after. However, some people may experience side effects such as pain, stiffness, and tiredness after the procedure. These side effects are mostly mild and go away within a few days.
Visit Us at Southport Chiropractic in Fairfield, CT, for Quality Chiropractic Care
At Southport Chiropractic, we offer the best chiropractic care services in Fairfield, CT. Our chiropractors are highly trained and experienced to give you the best care available. Apart from relieving pain caused by various conditions, chiropractic care also reduces stress on the body, reducing the possibility of falling ill or getting injured.
We look forward to helping you regain your health. Call us today at (203) 259-1555 to book a consultation with our family chiropractor.