Sciatic nerve pain can stop you in your tracks. This pain often comes suddenly and is very intense and can make performing even basic life activities difficult. Any Fairfield County resident who's suffering from this condition should seek medical care. At Southport Chiropractic, we have been providing our patients with natural and effective sciatica treatment for many years.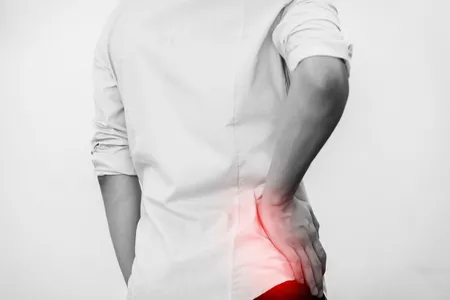 What Causes Sciatica?
Many factors contribute to sciatica. It's more common in people who are 18 to 35 years old, and males are more likely to experience it than females. More than 3 million cases occur in this country each year. People who sit or stand for prolonged periods are more likely to suffer from sciatica than those who are more active. Being overweight and having an improper posture can also contribute to this condition. Conditions such as spinal stenosis can also cause sciatica.
This condition causes sharp, stabbing pain that radiates down the affected side of the body from the lower back to the calf or foot. Some people experience weakness and reduced mobility. Tingling, groin pain, and numbness can also occur. These symptoms are often worse when you get up after being still for a while. Changing positions might also be painful.
Chiropractic Care for Sciatica
Getting the spine back in proper alignment helps to reduce sciatic nerve irritation. When there is a misalignment, the structures near the sciatic nerve can come into contact with it, triggering sciatic nerve pain. Chiropractic care produces cumulative results that help to eliminate sciatic nerve pain over time. Each visit you make to our chiropractor will provide you with more relief than the previous one. Staying on schedule with your chiropractic appointments is important if you want optimal relief from the symptoms of sciatica.
Our chiropractor will also give you some self-care options to help you enjoy more relief between your visits to our office. You need to keep up with this part of the treatment plan so you can maximize the benefits of our program. When you first visit our office, our chiropractor will assess your musculoskeletal system to determine the root cause of your sciatic nerve pain before creating a chiropractic care plan to address it.
Contact Our Chiropractor for Sciatic Nerve Pain Treatment
If you're ready to find relief from the sciatic nerve pain that's troubling your life, contact Southport Chiropractic today. For more information or to schedule an appointment, call us today at (203) 259-1555.